Baloch Nation welcome the decision of International court of justice it is a glorious for liberation
movements of entire worlds.
K. A. Baloch
Wednesday, July 28, 2010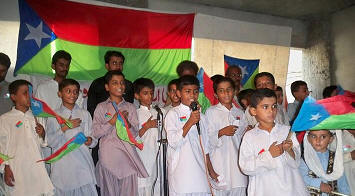 When in Kosovo in 1999, Serb appears to be conducting an ethnic cleansing campaign; the intervention of Kosovo was purely for benefit of the region an act of altruism. Scholars termed such humanitarian intervention are new era of enlightenment. In Balochistan conscience shocking situation is going on, exterminating the indigenous population. And massacre carried out by security force at the hand of security forces. In the new era of enlightenment, why US and its allies are not acted out of altruism and moral fervor and intervention in Balochistan, Where is everyday innocent Baloch are being murdered and their dead bodies are thrown on open field publicly on main roads etc. as ''state policy'' which illustrated and demonstrated the double standard version of US and its allies. Baloch ethnic cleansing and massacre carried out by Pakistan and Iran terrorist States security forces. Baloch also seek and expect cooperation from western powers. But regrettably, the prevailing environment in Balochistan that shocking the conscience of entire world, but their miserable, behavior, irresponsible and negligence of world community, obloquy.
By virtue of international court of justice the decision that up held and fortified the unilateral declaration of independent of Kosovo creates a great expectation for world National liberation movements. The gist and sprite of July 22 2010 decision is a crystal clear a message for deprived and oppressed Nation that International law has never embargo them not to declare themselves as Independent Nation. To be recognized on the same modus operandi as Kosovo and East Timor. Since the decision of International court of justice is in one hand encouraged the liberation movements on other hand discouraged the United Nation for creation of hurdling for the liberation movement, especially for those underdogs Nations neither they have any lobby in western countries nor have any support from influential Nations. Everywhere in entire world there are National liberation movements the judgment of International court is a good Oman for them. Hence we Baloch being a deprived and oppressed Nation welcome and appreciate the decision of Intentional court of justice, which is a milestone judgment for entire globe National liberation movements. The regular ethnic cleansing, enforced disappearance and extra legal killing of Baloch in Pakistan and Iran is in alarming position, the death of toll is increasing daily. But the negligence and ignorance of International community creates suspicions and doubts in the minds of Baloch Nation. The act of terrorism committed by Iran and Pakistan as their 'States policies''. One raises his head and voice for the genuine liberation movement of Balochistan. Is being eliminated and exterminated, nowadays by the Pakistan security establishment. With its nefarious design has formed and made armed organizations in various fictitious names the textbook example is Baloch defense force at the hand of which Baloch political leaders and workers are being ruthlessly murdered and target killing. Virtually, the slaughter and killer of Baloch are security forces and paramilitary personals. But they deliberately and melafidely managed to hide and cover their notorious and odious act of state terrorism in the grab of referred fictitious organization. Least the civilized,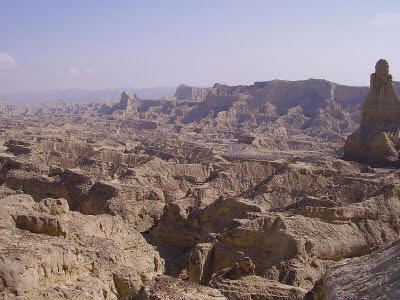 democratic countries and United-Nation shall not take cognizance against terrorism committed by them. Obviously, the twin intelligence agencies (ISI and MI) played the same dirty role in East Pakistan after independent known as Bangladesh. Thousand innocent Bangalies were brutally murdered, now the same procedure is being applied in Baloch massacre and genocide, it is to be noted that more than seven thousands innocent Baloches are in illegal custody of security establishment, once in a press conference the former interior minister openly admitted before the media that four thousands Baloch are in illegal custody. It's pertinent to disclose here that the latest strategy of the security establishment is that the innocent Baloch who are in their custody are being ruthlessly murdered and their dead bodies are thrown on open ground as ''State policy'' is being used as instrument against Baloch on that barbarian and awesome atrocity to discourage and exterminate the Baloch by dint of ethnic cleansing which is creating terror and fear amongst the Baloch. That amount clear cut genocide of Baloch Nation. That is condemnable, keeping in view the hereinabove mentioned fact which demands the punitive intervention against both terrorist States. They flagrantly committed and violated the international law and instruments, in this direction the Baloch ethnic cleansing to be stopped, on the ground of new norm of humanitarian and international law as well as on new era enlightenment.