Tehran sidesteps Islamabad, which then plays ball
| | |
| --- | --- |
| | |
At some point, Tehran decided to sidestep Islamabad by heavily bribing Pakistani officials and intelligence officers in Baluchistan to smuggle Rigi out to Iran. An estimated $10 millions was eventually spent on this maneuver. But it was money down the drain; in January, the Pakistani bribe-takers refused to play ball with Iran's insistence on its own special forces going into their territory and grabbing their quarry just like US special forces were allowed to operate in Pakistan against al-Qaeda and Taliban.
2. In the middle of some heavy haggling over how the wanted man was to be seized and delivered to Iran, Pakistan's Inter-Service Intelligence agency, ISI, stepped in with an offer to hand the Jund Allah leader over to Iran against Tehran's pledge to refrain from activating the intelligence and special operations units it maintains under cover inside Pakistan, as well as keeping Pakistan's role in the affair very dark.
The ISI intervened when they saw the Iranians had been sitting on Rigi's tail for five months and had discovered his hiding place near the Pakistani Baluchi capital of Quetta.
The Iranians accepted the ISI offer. Saturday and Sunday, February 20-21, Pakistani intelligence officers passed to their Iranian colleagues the pertinent information for monitoring the wanted Baluchi's movements in Afghanistan and let them know he was scheduled to land in Dubai on Tuesday, February 23 en route for Kyrgyzstan.

Pakistan takes revenge for being excluded from Afghanistan's future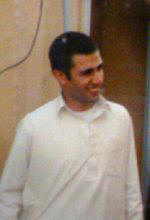 Islamabad kept its promise and did not giver the game away to Washington for three main reasons, reported by DEBKA-Net-Weekly intelligence sources:
1. The Pakistanis were bent on preventing the Americans whisking the Jund Allah leader and his men to a safe haven to frustrate their deal with Iran.
2. They too have a stake in immobilizing the Sunni Jund Allah movement because its struggle for Baluchi independence embraces not only the Iranian province but also its twin in Pakistan. While the ISI would have preferred to keep Rigi under its watchful eye inside Pakistan Baluchistan, sending him away for years as a hostage in an Iranian prison was seen as good solution for Islamabad as well.
3. The Pakistanis have a large bone to pick with the Americans for attempting to cut them out of diplomacy on the future of Afghanistan (as mentioned in another part of this issue). SIS strategists decided that Islamabad needed to win friends for extra leverage to outmaneuver US plans for Afghanistan.
The obvious partner appeared to be Tehran, which too is excluded from those plans.
With these motives in mind, Pakistani intelligence strategists went into action to satisfy Tehran's ambition to catch the Jund Allah leader, a move which also knocked the legs out from under the US covert destabilization effort against the Islamic Republican regime.